Local News
Roman Ridge, Alajo other parts of Accra to experience power cuts from Feb 11
ECG says that the power outages is necessary for them to undertake planned maintenance works to improve service delivery
Parts of the Greater Accra Region will from Thursday, 11 February 2021, experience power outages, the Electricity Company of Ghana (ECG) announced in a statement released on Tuesday.
The power cuts will enable a contractor to commence excavation works to interconnect the Pokuase Bulk Supply Point to the Kanda and Airport substations.
Those areas will, therefore, experience power cuts for six hours daily between 10pm and 4pm for the next seven days.
The areas to be affected include; Airport Residential Area, Mamoobi, Abavana, Accra Girls, ECG Roman Ridge District office, Kotobabi Polyclinic and Alajo.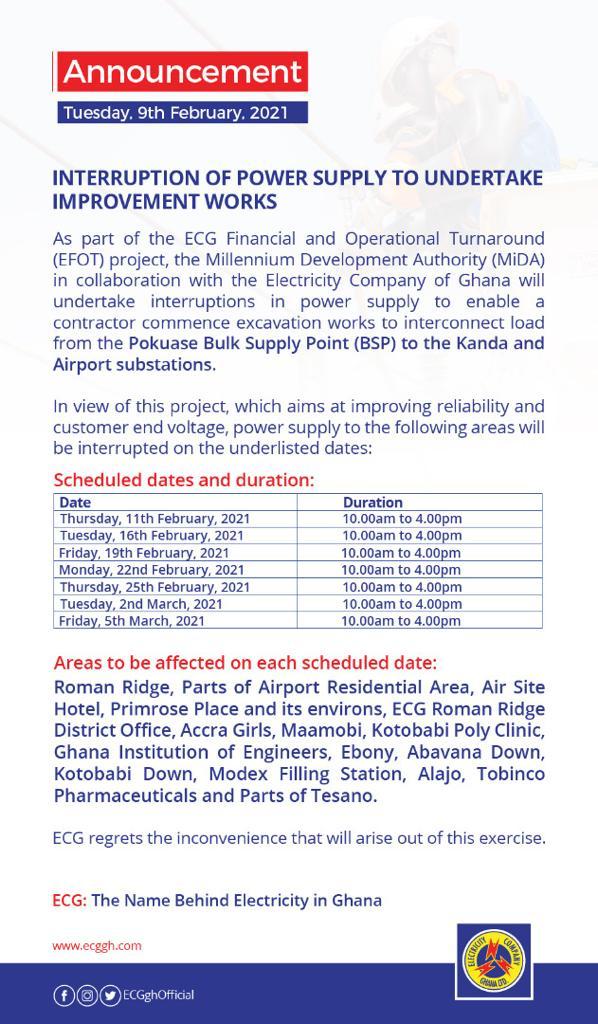 By: Bernard Ralph Adams